At Ghost Dance Troupe we pride ourselves on the work we carry out in schools. We offer dance as part of the curriculum through P.E lessons and PPA cover. We also offer breakfast, lunch time and after-school clubs with the same instructor coming in each week in order to build a report with the children. All of our instructors are DBS checked and vastly experienced.
Below is a list of some of the schools we are working with:
Strand On the Green Infant and Nursery School

Strand On the Green Junior school

Falcon School For Girls
Queen's Gate School
Ark Swift Primary Academy
Wendell Park Primary School
Burlington Danes Academy
St. Paul's CE Primary School Hammersmith
St Paul's CE Primary School Brentford
Smallberry Green
Spring Grove Primary School
St. Peter's CE Primary School Hammersmith
Heathfield Infant School
Nelson Primary School
Belmont Primary School
Cavendish Primary School
Normand Croft
All Saints C of E Primary School Fulham
Spring Grove Primary School
St Mary's RC Primary School Chiswick
The Blue School
Holy Cross Fulham
Also running street dance sessions in collaboration with:
W4 Youth Club | A2 Dominion | Catalyst Housing
Ghost Dance Troupe also hold private one to one lessons, our professional choreographers can help children gain confidence as well as prepare children for dance exams, auditions or school entry auditions.
Click the link to find out more information about our holidays camps : /holidaycamps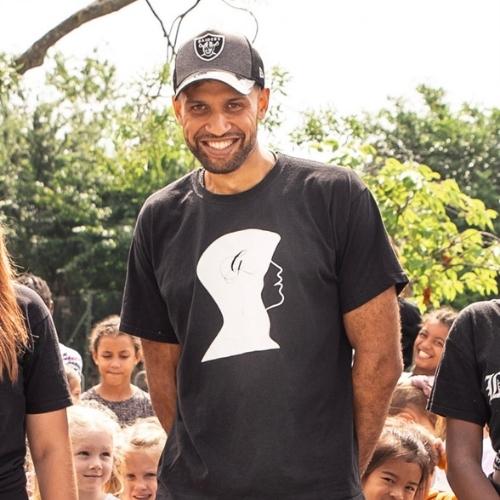 TYRELL PAISLEY
Director of Ghost Dance Troupe / Lead choreographer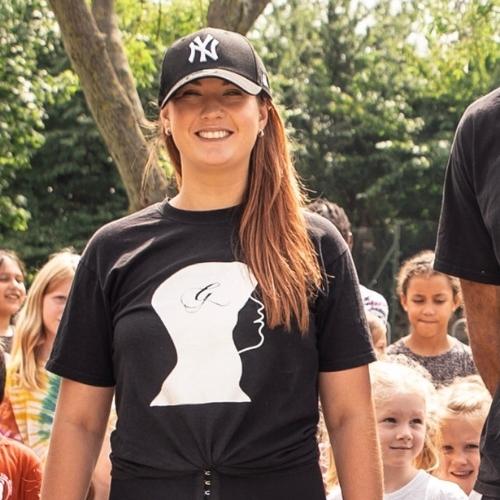 BETH THOMPSON
Manager of Ghost Dance Troupe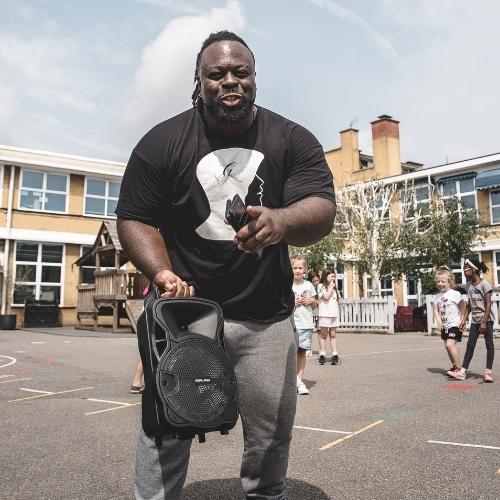 "Ghost Dt is a fantastic dance group where the children learn amazing routines. They absolutely love going every week, not only are they doing what they love most ( which is to dance) they also have lots of fun. The dance teacher and the manager are amazing at working with children and making sure they dance to the best of their ability! It's great to help with a child's co-ordination and cognitive development as they have to learn the moves in the correct order. I would highly recommend this fantastic dance group to anyone with children."
LISA GORMLEY
"Ghost DT its really energetic and active we get to learn to do cool dance moves its better than watching TV and you get to make new friends, Our dance teachers make it magical. Beth, Tyrell and Maureen are also really cool."
KATIE & LAYLA - CHISWICK DANCE TROUPE
"Ghost Dt has been amazing my 2 girls started last October and have gained so much confidence in the past few months they get so excited Friday evenings as they know Saturdays dance they never stop practicing my tv is constantly on the music channels so they can get all the moves perfect I must say the guys that teach the classes Beth Thompson and Tyrell paisley are amazing they always have such a positive attitude and make the classes so much fun Thanks guys keep up all your hard work looking toward to a great 2014"
EMMA FISHER - PARENT
"Would highly recommend Ghost DT,
they are absolutely amazing and great with teaching us dance routines and cutting it down so we all understand!
Thank you Ty for our great sessions today at Saturday club and for helping me to feel more confident and happy in street Dance. I never used to like street dance before but I really enjoy it now!
can't wait for the next dance battle to begin in September.. on 3 stars, 2 more to go!"
SOPHIE - STUDENT
"My son and daughter absolutely loved the street dance holiday camp. They came home every day showing us the moves and dance sequences. They were very happy and excited performing for us at the end of the week!
Thank you Tyrel and Beth, you made their week really special!!! Hope to see you in the next half term."
ANDREA SOUSA - PARENT
"Amazing street dance troup. Ty and Beth are wonderful people, my daughter Viktorija enjoying every single session with Ghost. She loves to spend time in the breakfast club, academy and camps. Viktorija loves you guys! GO Ghost GO!"
Lina Stasiukevič
"My daughter Nela had a lovely half term dance camp.She was so happy with them.Beth and Tyrell are very nice people.I hope see you soon!"
NATALIA KRIEZEL
"Tyrell hosted a charity dance class event on Sunday evening. It was fantastic; the class had a complete mix of ages and abilities and everyone had so much fun! Tyrell is energetic, patient and very talented! I have already recommended him to friends and family! Can't wait to try another class!"
HEIDI DOROTHY
"Tyrell is an absolute legend ! Both my sons have been taking classes with Tyrell for over two years now and they look forward to sessions every week whether in person or currently online.
He has a wonderful gift of engaging all the children and no matter what their ability he always builds their confidence with such positive comments. He treats every child as if they are having their own private dance class to ensure they feel like they are really making positive progress.
For two sports mad boys, these dance classes (and in particular Tyrell) have proven to my sons that there are other great activities out there, other than sport !"
DINA SOLIMAN
"My daughter has been doing Street Dance with Ty for 3 years now mainly at her primary school but recently we have signed her up to the Saturday Academy which she loves and we have also done a few of their amazing camps, I think its safe to say she is totally obsessed and a true 'Ghost dance troupe fan'.
I would highly recommend Ty and Beth to any one who is looking for a dance class, the children love Ty for being funny and cool (my daughters words) but I would say his enthusiasm for dance and the children is incredible; no matter what their ability is they all seem to feel like they can achieve anything whilst having so much fun. They are just awesome! Thanks guys for everything you do for our kids. Rewa & Amalia x"
REWA MLINARIC
Business Address
24 Green Dragon Lane
Brentford, Middlesex
TW8 0EN
Academy Address
Hogarth Community Centre
Duke Rd
W4 2JR
Contact Details
07984196994
beth@ghostdt.com
Designed by bOnline | Version 5.0 © 2022 bOnline Limited